Make a Move Art Incubator Targu – Mures: InsideOut – Positioning non-institutionalised theatre practices in a critical  journalistic and business context.
9th–18th December, 2019, Targu-Mures, Romania
Photo credits / Cristina Gânj, for the University of Arts in Târgu-Mureș
Many times, artists find it difficult to talk about their work, which sometimes results in interviews or performance presentations filled with platitudes. Considering this, it may be difficult for independent theatre-makers or collectives to promote their artistic work, to gain finances and further to market the performance for the audience.
Therefore, the Art Incubator session is dedicated to presenting a multi-perspective approach to talking about the artistic product, considering ways of 'translating' the artistic universe into words, using some tools from the area of theatre criticism, journalism or aesthetics.
The Aim of the session is to develop the participants' skills of communication about their artistic products, promoting their performances on the market and creating a relationship with their potential and existing audience. At the same time, product 'storytelling' will be considered from the point of view of many different audiences and assessed from the business and management perspective, accompanied with tips and tricks from cultural management professionals.
Raluca Blaga, lecturer at the University of Arts, will give practical examples of how different contemporary Europen theatre directors will take audience into consideration in their productions.
Considering the multiethnic heritage of Targu-Mures, the artists will have the chance to meet and to have a focus group with students and local people, Romanian and Hungarian, and will find out about jokes, prejudices, conflicts, daily life, how they work together, the flexible status of minority vs majority and otherness. The artists should think in advance of methods of gathering the information in the focus groups – theatre and word games, improvisation, interviews etc. They will be helped in the focus group by Patkó Éva, Hungarian theatre director and Angela Precup, TV cultural journalist. Artists' rehearsals of the moments will be based on these experiences captured locally. They should prepare short moments of work-in-progress inspired by images, stories, prejudices, jokes, relationships between the two communities. They can work by themselves or with local and other resident artists in exploring the proposed view on the two communities. After each presentation, the artists can talk about their searches and work in progress from a journalistic perspective, using the strategies presented by Angela Precup, television cultural journalist.
The Art Incubator session in Targu-Mures will conclude with a two-day Grant Writing Boot Camp, a process of live writing and correcting of resident artists grant proposals to various project funding mechanisms. The sessions will be led by Barbara Rovere.
The "Inside Out – Positioning non-institutionalised theatre practices in ancritical journalistic and business context" Art Incubator is organised and delivered by University of Arts in Târgu-Mureș
Local and Regional Artists
In November 2019 The University of Arts Târgu-Mureș, Romania, held an open call for application from artists from Romania and Hungary. The call aimed at independent theatre 10 artists from Romania were selected through this call to join the Inside Out-Positioning non-institutionalised theatre practices in a critical journalistic and business context co-creation lab.
The local and regional artists will join the international group of artists from December 9th –  16th. They will participate in the Artistic Module of the Lab in Târgu-Mureș that will have a focus on the added value of interculturality and it will include:
different artistic practices, approaches, creative processes and methodologies of co-creation;
exchange of knowledge, skills and experiences among local, regional and international participants on subjects of artistic excellence and audience development;
working with different focus groups such as students and university staff;
preparation and work on shorter project ideas in co-creation with international, regional and local artists;
work-in-progress presentations for local audiences, media and relevant local and national cultural policy makers and stakeholders.
The 10 artists who were selected from this open call are:
Resident Artists and Collectives
Photo credits / New Generation Studio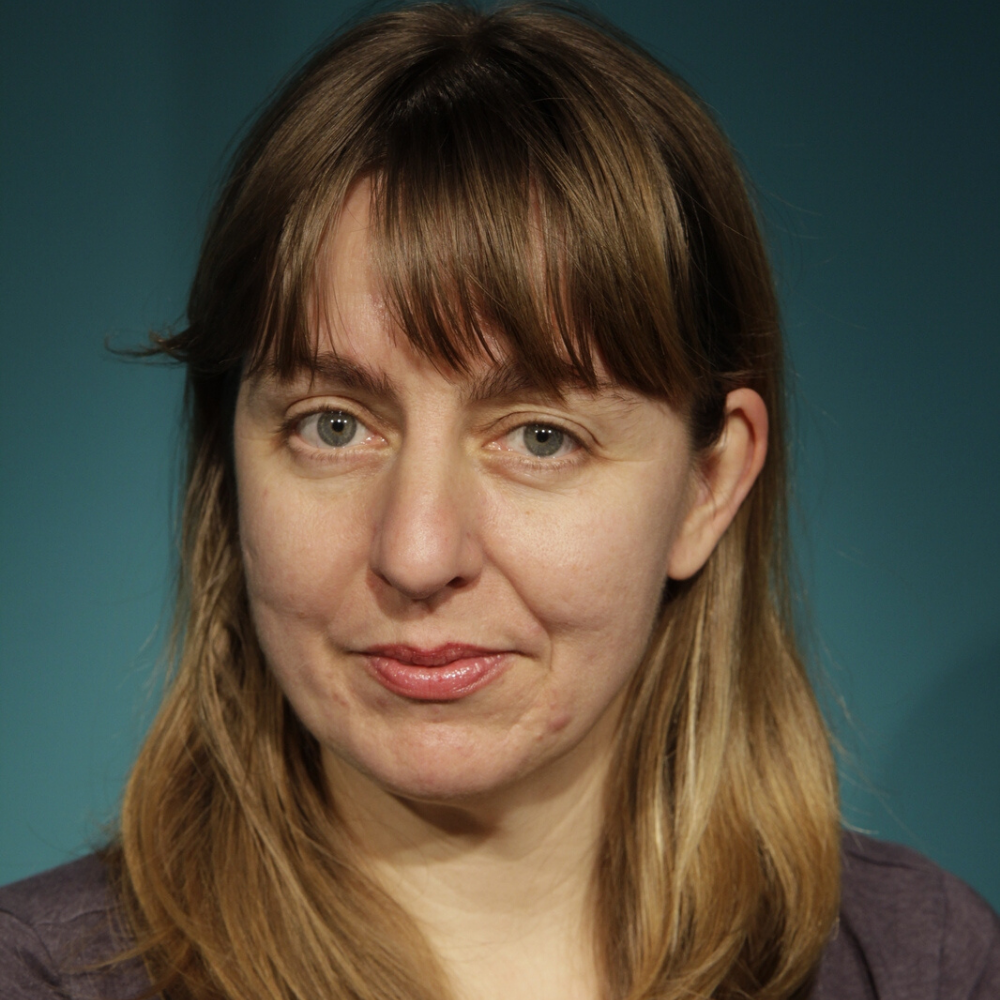 Ivana Peranić
Independent theatre maker from Rijeka and Make a Move project leader and manager.
          Photo credits / New Generation Studio