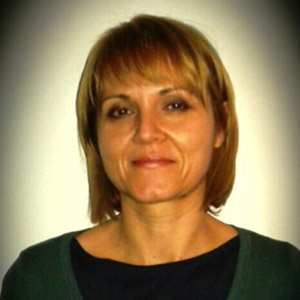 Mrs. Lia Codrina Contiu has her first degree in English language and literature and her second degree in Business Administration and holds her PhD degree in Management as well. She is currently a Ph.D. student in theatre and performing arts at "George Enescu" University of Arts – Iași. She is Assistant Professor at The University of Medicine, Pharmacy, Science and Technology of Tirgu-Mures and University of Arts Tirgu-Mures and is course leader of the following courses: Business Communication in English, Management of Communication, Negotiation and Conflicts, Strategies and policies of Human Resources, Services Management, Project Management, and European Cultural Policies and Projects. She has published more than 40 scientific articles on teaching methods, theatre, communication, entrepreneurial education, organisational culture and Human Resources Management. She was involved in various national and EU projects as coordinator/member and she contributed to the elaboration of more than 10 books. She carried out many studies and researches on communication, entrepreneurship education, and organisational culture and participated in project management training and workshops, as well as business English teaching and innovative teaching methods workshops. She is experienced in developing and implementing valorization initiatives and her strengths in dissemination and exploitation are well supported by an educational background and current experience as pedagogical materials developer.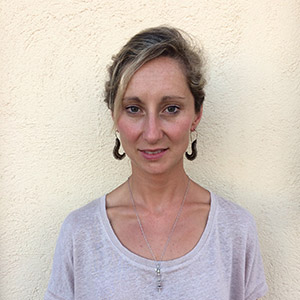 Daria Lavrennikov, born in Moscow in 1985 (dancer, performer, choreographer, curator and artist-researcher). She has been performing, teaching, and lecturing in Europe, Russia, South and North America. She holds a BA in Contemporary Dance; International Relations (USA), a International Joint Masters in Performing Arts (Denmark/France/Spain), a PhD in Communications and Culture (Brazil), a Postdoc at Moscow University, Theater and Cultural Studies. She is a recipient of the Djerassi Artist Residence (2018), Karamzin Research Fellowship (2017), Phi Beta Kappa Alum. Graduate Scholarship
(2015), DanceWEB Jardin D' Europe (2012), Erasmus Mundus Scholarship (2008-2010), Fulbright Scholarship (2007). She collaborates with the visual, media and sound arts, and is engaged in art-science collaborations (with astrophysics, philosophy, quantum physics). Between museum, gallery, site-specific and theater spaces, she collaborates as artist and international curator with the Institute MESA, an experimental curatorial, research and artistic platform. She has been lecturing at Moscow Museum of Modern Art, Garage Museum of Contemporary Art (Moscow), Oi Futuro (RJ) etc. Currently living in Barcelona, she is a guest teacher and researcher at IAB, lectures in the Masters in Live Arts Practice and Visual Culture in Madrid. She is co-founder of the dance and live arts collective DuquesnayLavrennikov based between Bcn and Cph. From 2013-2017 she was an Artist in Residence at the Museum of Contemporary Art in Niteroi in RJ. She co-founded and curated the Entre Serras Artist Residence Project (2015-2018) focused on artistic creation in rural spaces, and Icó Project, a live arts collective which toured in Brazil.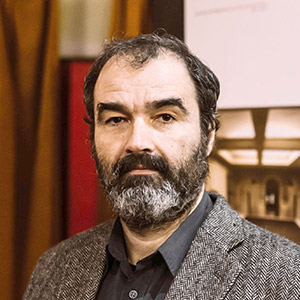 Traian Penciuc is assistant professor at the University of Arts Târgu-Mureş and stage director. He obtained his Licence in Theatrical Arts with major in Stage directing (five-year university degree) at the University of Arts Târgu-Mureş. His Ph.D. in music was at "Gheorghe Dima" Music Academy, Cluj Napoca. Traian Penciuc has staged in Romania and Serbia. His repertoire includes Beckett, Shakespeare, Molière, LaBute, Mrozek, but also Romanian playwrights as Lucian Blaga. All his productions were invited to festivals and some were awarded. His main interest is in phantasmatic communication as a deep perception of moving images in theatre and opera, with extensions in culture and religious theatre materialized in his Ph.D. thesis, papers, and workshops. He continued with field research in the Indian religious theater aiming the duality representing/impersonating (for actors) and perception/believing (for the audience) of gods. In connection, he is researching Mircea Eliade's conceptions about theatre and his Indian biography. Another research theme was the social shifting force of Bizet's opera "Carmen" stressing on its influence on Nietzsche's philosophy. Now, he continues his Indian project searching for deeper conclusions on the perception of gods in Indian theater, and researches on Samuel Beckett's stagings in Romanian theater.
Armando Rotondi is Associate Professor and MA Acting Director at the Institute of the Arts Barcelona, validated by Liverpool John Moores University. He is officially habilitated as a professor by Italian Ministry of University. He is editor at "The Theatre Times" (New York) and founding member of the International Network of Italian Theatres. After a BA in Cultural Studies and Business at the University of Naples "Federico II" and an MA in Theatre and Film at Rome "La Sapienza", he achieved his PhD at Strathclyde (Glasgow). He has worked at the following Universities: Strathclyde, Naples "Federico II", Naples "L'Orientale", Nicolaus Copernicus (Poland), Bucharest, Comenius (Bratislava), Verona. As a practitioner, he is festival director, consultant, journalist, writer and cultural manager working at international level. As a scholar, he has been author of: 6 authored books; 3 edited books; almost 30 articles in journals; almost 30 book chapters; 3 edited plays; 4 published translations; 2 forthcoming translations; more than 10 academic reviews; 53 voices in Dictionaries/Encyclopaedia; 4 invited lectures; almost 50 papers delivered at international conferences (UK, USA, Italy, France Germany, Ireland, Poland, Turkey, Romania, India, Czech Republic).
Valentina Temussi is Lecturer of Movement at the Institute of Arts Barcelona. Graduated from the University of Naples "L'Orientale" in Modern Literature with specialization in History of Theatre. She is PhD Candidate at the Liverpool John Moores University. Additionally, she gained the post-grad diploma at the International School of Corporeal Mime in London, where she also achieved the diploma of "Theatre Teaching and Directing". Since 2001, Valentina Temussi is teacher and researcher in the field of mime and physical theatre, delivering modules, classes and workshop in institutes such as: El plató de cinema film school (Barcelona), MOVEO – escuela de mimo corporal dramático (Barcelona), Col.legi de Teatre, Accademia di Belle Arti (Naples), Teatro Potlach, The Factory Community Project (London), Les Ateliers du Vent de Rennes. As a practitioner, she has been a member of "Théâtre de l'Ange Fou" directed by Steven Wasson and Corinne Soum and as a performer she has collaborated with theatres and festivals all around the world: Germany, Brazil, Spain, France, Ireland, Israel, Italy, UK. As a researcher her interest is on the legacy of Copeau,
Decroux, Lecocq and other practitioners having delivered talks and papers at international
conferences in France, Greece and Italy.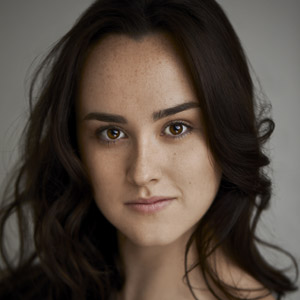 Katie O'Byrne is an Irish theatre maker who received an MA acting with distinction from the Institute of the Arts Barcelona. Since graduating, she has performed her one-woman show '8' as part of the Barcelona Solo Festival and she has performed in and was assistant to director Valentina Temussi for a physical theatre project in the Liverpool Arena for UniGlobal. Katie is a founding member of Rule of Three Collective. The collective had a sold out run of their debut show 'Free EU Roaming' in Dublin Fringe Festival which they wrote and performed and will be remounting this March. She has a BSc Neuroscience which she undertook alongside an Ad Astra Performing Arts scholarship for Drama under the mentorship and training of director Kellie Hughes and many guest practitioners. Through this, she also partook in yearly week long intensives in Roy Harte technique for voice and Corporeal Mime for physical theatre. With Ad Astra she was involved in a number of performances, rehearsed readings and works in progress. She has performed in and been a creator of work previously in festivals in Dublin, including Smock Alley's Scene and Heard and Collaborations festivals (Turning point 2016 , I am Bear 2015) and Dublin Fringe Festival (TWENTY FIRST 2015, Cuomo 2013). She was cast in the National Youth Theatre under the direction of Conall Morrison in 2013, performing in the Abbey Theatre's Peacock stage and the Everyman Theatre Cork. She is currently exploring the use of theatre as a science communication tool and will be performing her piece about neuroplasticity as part of Smock Alley's Scene + Heard Festival this February.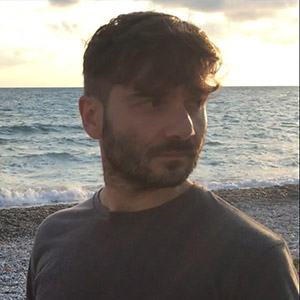 Director of Choreoscope – the International Dance Film Festival of Barcelona. Co-artistic director of Moovy Tanzfilmfestival Köln. Associate Professor of Dancefilm at IAB (Institute of Arts Barcelona). Born in 1980 in Transylvania, he studied film directing at the Bucharest Film Academy, as well as Photo-Video Art at the Academy of Fine Arts in Bucharest.
Since 2001 lives in Barcelona, where he studied Advertising & PR, and has directed several short dance films. His films have been selected by festivals such as Dance on Camera, Jumping Frames, Videodance Buenos Aires, Dança em Foco, MashRome, Boomtown Film & Music Festival, Tanzbiennale Heidelberg. 
In 2014 he was a member of the jury of the Production Grant Review Panel for the Dance Films Association New York in the selection of post-production grants for screendance projects and in 2015 for Muvers 360o, a project by Erre Que Erre Danza. In 2015, a retrospective of his work was screened at the III Video and Experimental Art exhibition Vartex Medellín, Colombia.
He participated in 2015 and 2017 in the International Meeting of Performative Research of the University of the Basque Country. In 2018 in the VI International Dance Congress of the University of Malaga, also the Future Screens of Dance Conference of the Loikka International Dance Film Festival in Helsinki. At the Investigation in History and Theory of the Dance Seminar of the Complutense University of Madrid he talked about "Audiovisual Dance: The role of the Choreoscope and Fiver festivals in the delimitation of the discipline".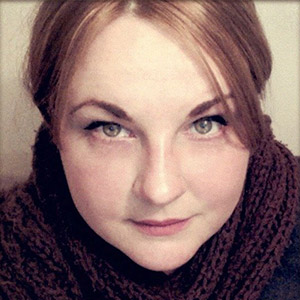 Anda CADARIU is a writer, a translator and a lecturer at the University of Arts in Tîrgu-Mureș, Romania.
She holds a BA in Romanian and English Language and Literature (UBB Cluj-Napoca), an MA in Cultural Anthropology (University of Bucharest) and a PhD in Theatre Studies (University of Arts in Tîrgu-Mureș). She has published essays, fiction, reviews and interviews in the following journals and magazines: Echinox, Vatra, Bucureştiul Cultural (supplement of 22 magazine), Observator Cultural, Respiro, Cultura, etc.
Within the University of Arts in Tîrgu-Mureș, Anda Cadariu teaches both graduate and undergraduate students (Translation Workshop – Playwriting MA, as well as English, Film Studies and Cultural Anthropology – BA level).
She has participated in several international theatre conferences, was and is involved in European projects and she has contributed to the translation into Romanian of Bonnie Marranca's Ecologies of Theatre (Timișoara, 2012). She is a contributor to LiterNet online magazine and publishing house. One of her short stories was translated into Czech and featured on the website of the Romanian Cultural Institute in Prague. She has coordinated the translation into Romanian and publication of several plays, among which the 2018 Pulitzer Prize winner Cost of Living by Martyna Majok.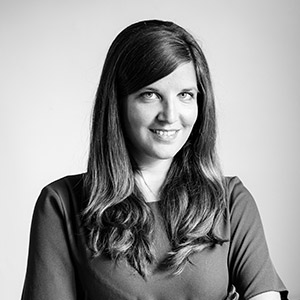 Alessandra Troncone (b. 1984, Naples, Italy) is an art historian and curator. She earned her Ph.D. in History of Art at Sapienza University in Rome in 2012, researching the history of Italian exhibitions in the 1960s and 1970s. On this research topic, she authored the book La smaterializzazione dell'arte in Italia 1967-1973 (The Dematerialization of Art in Italy 1967-1973), published by Postmedia Books in 2014. Since 2013, she has been a Researcher in the Research Department of the Madre Museum in Naples. In 2015/16, she participated in the Curatorial Programme at de Appel Arts Centre in Amsterdam, where she co-curated the project Rien ne va plus? Faites vos jeux! and its public program, including the public event This is Cosmos at the Stedelijk Museum. In 2016, she was curator-in-residence as part of the Curatorial Program for Research – Eastern Europe. She is currently the Artistic Co-Director of Underneath the Arches, a program for contemporary art that takes place at the archaeological site holding the remains of Acquedotto Augusteo del Serino in Naples, and a professor of Art History at the Academy of Fine Arts in Naples. She is also a correspondent for "Flash Art" and the author of several articles and essays in art magazines, books and catalogues. In 2019, she co-curated with an international team of curators the 12th Kaunas Biennial titled After Leaving | Before arriving. She is a member of IKT – International Association of Curators of Contemporary Art.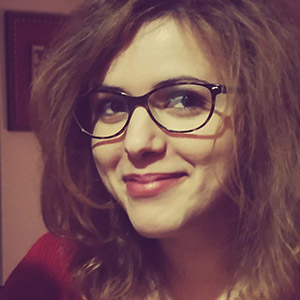 Adina Mocanu, Ph.D., is an Associate Lecturer at the University of Craiova, Romania and Postdoc fellow in the fields of Romanian literature and film at Adhuc-Research Center for Theory, Gender, Sexuality in Barcelona, Spain. After a BA at University of Craiova and two MA: one at University of Craiova in Comparative Literature and the other one in Cultural Studies at University of Barcelona, she achieved her Ph.D. also in Culture Studies at University of Barcelona. Her doctoral thesis, "Vulnerabilidad y violencia contra las niñas en la narrativa rumana poscomunista: Florina Ilis, Doina Ruști, Nora Iuga y Liliana Corobca" (Vulnerability and violence against girls in the postcomunist narrative: Florina Ilis, Doina Ruști, Nora Iuga and Liliana Corobca), offers an outstanding reading of childhood, violence, gender in their intersection with body, migration and postcommunist discourses in contemporary Romanian literature.  She is also a member of the Center for the Study of Modernity and the Rural World and the Institute for the Social Solidarity in Romania. Adina is also an editor of the cultural magazine: Prăvălia culturală.