Art Incubator experts, collaborators and speakers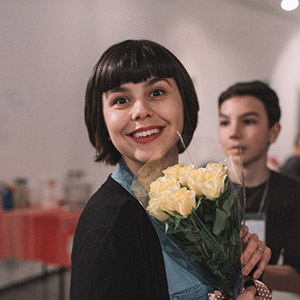 Ivana Golob Mihić has finished her MSc degree course in Art History and Informatics. During her studies, she became interested in local history and art, with the emphasis on industrial heritage and mediation of art. She participated in two internship programs, in Peggy Guggenheim Venice and in the Gallery Kortil (Department of Culture, City of Rijeka). She is currently engaged in two projects: Centre for Industrial Heritage (University of Rijeka) and Benčić Youth Council (Musagetes, Canada). She is active in giving expert tours about the history, culture, industry and art in the city of Rijeka. She is an active member of the Association Pro Torpedo and Association of Art Historians Rijeka.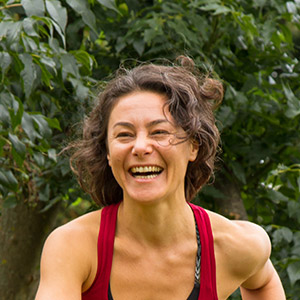 Monica Giacomin is a Movement Educator, Facilitator and Artist who's practice reflects an ongoing enquiry on human movement as an essentially specie's defining trait. Central to her pedagogy is the enabling of a process of self discovery through non-stylised and improvisational movement practices which aims to uncover the mover's innate creative possibilities, refine his/her movement skills, support the reconnecting to an embodied sense of self and better integrate humans within their natural environment.
She runs a busy Movement practice in London, regularly collaborate with Centro Teatrale di Ricerca (Venice), and has facilitated and co-created projects that demonstrate an awareness for sustainable movement practices as part of their methodology and support a holistic approach to the creative process. Most recently has participated to environmental site specific projects (Free to Move, London, 2017; Contact Nature, Italy, 2016; Tra Terra e Cielo, Italy 2016) and video dance projects (Pitch, Malta, 2017).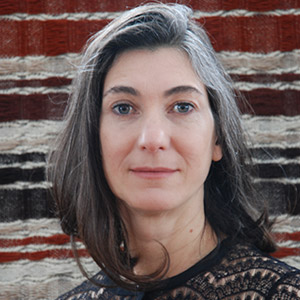 Fernanda Branco is a performer from Brazil, based in Norway since 2006. Co-relations between presence, simple actions, images with metaphors and poetic aesthetics are the foundation of Branco's work. Interested in channelling a perceptual communication between her and the viewer, while working with site-specific approaches. Branco's works are mostly designed as long durational performances. 
Branco gives workshops and lecture-performances. She is also a poet and gardener, currently attending the Master in Performance program at Norwegian Theatre Academy, where she is researching her artistic practices from an ecological and Anthropocene perspectives.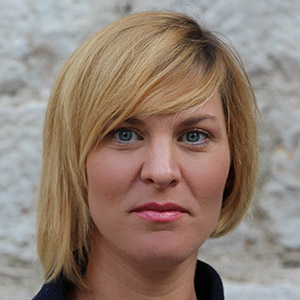 Nina Majcan Šprajc is a freelance location manager specialized in managing locations for feature films and commercials in Primorsko-goranska and Istria county. Soon after graduating Marketing communications at the Faculty of Social science in Ljubljana, she started working as a production coordinator on the shooting of Disney's feature film "Chronicles of Narnia: Prince Caspian" (2008) which was shot in Slovenia. From that point on, she realized that the everchanging dynamic of the film production is what she was always looking for. Before moving back to her hometown Rijeka, she produced numerous TV commercials for major Croatian and foreign brands and corporations, while working for the production house Pakt media Zagreb.
Since 2011 she is working as freelance location manager for Croatian and Slovenian service productions and was part of the production team on projects for EuropaCorp, Canal+; Atlantique Productions, RAI, Rowboat film, Amazon and Netflix.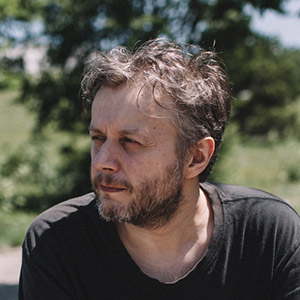 Enver Krivac (1976.) is multimedia artist from Rijeka, Croatia. He is active in the fields of literature, comic-books, music and video. His award-winning short stories collection 'Ništa za pisati kući o' ('Nothing to write home about', 2012) got on a short list for the European Literary Award in 2015. He is also the author of several other books and comic books. An active member of Rijeka's unformal literary society Ri-Lit and a teacher of creative writing with CeKaPe organization from Zagreb.
Working as a composer and producer, he scored plays, pieces and performances by author Tea Tulić (Albumče, 2014), documentarian Maša Drndić (Waiting Point, 2013), art group PoMoDoRi (Hartera in Progress, 2011 and Fenice in Progress, 2012), art organization Krila (Carte Blanche, 2012, Susreti u Kortilu, 2017, Pod pozornicom, 2017-2018, Misaona tijela, 2018 and several plays for children) and by Kabinet suvremenog plesa Rijeka (8, 2018 and Next Big Thing, 2019). With Kabinet's Next Big Thing he performed at Dani suvremenog plesa Zagreb and at Monoplay festival in Zadar, both in 2019.
He is a co-author and producer in Rijeka's long lasting musical collective Japanski Premijeri. He is also collaborating as a graphic artist with Rijeka's recording artists My Buddy Moose and with many others as a lyricist.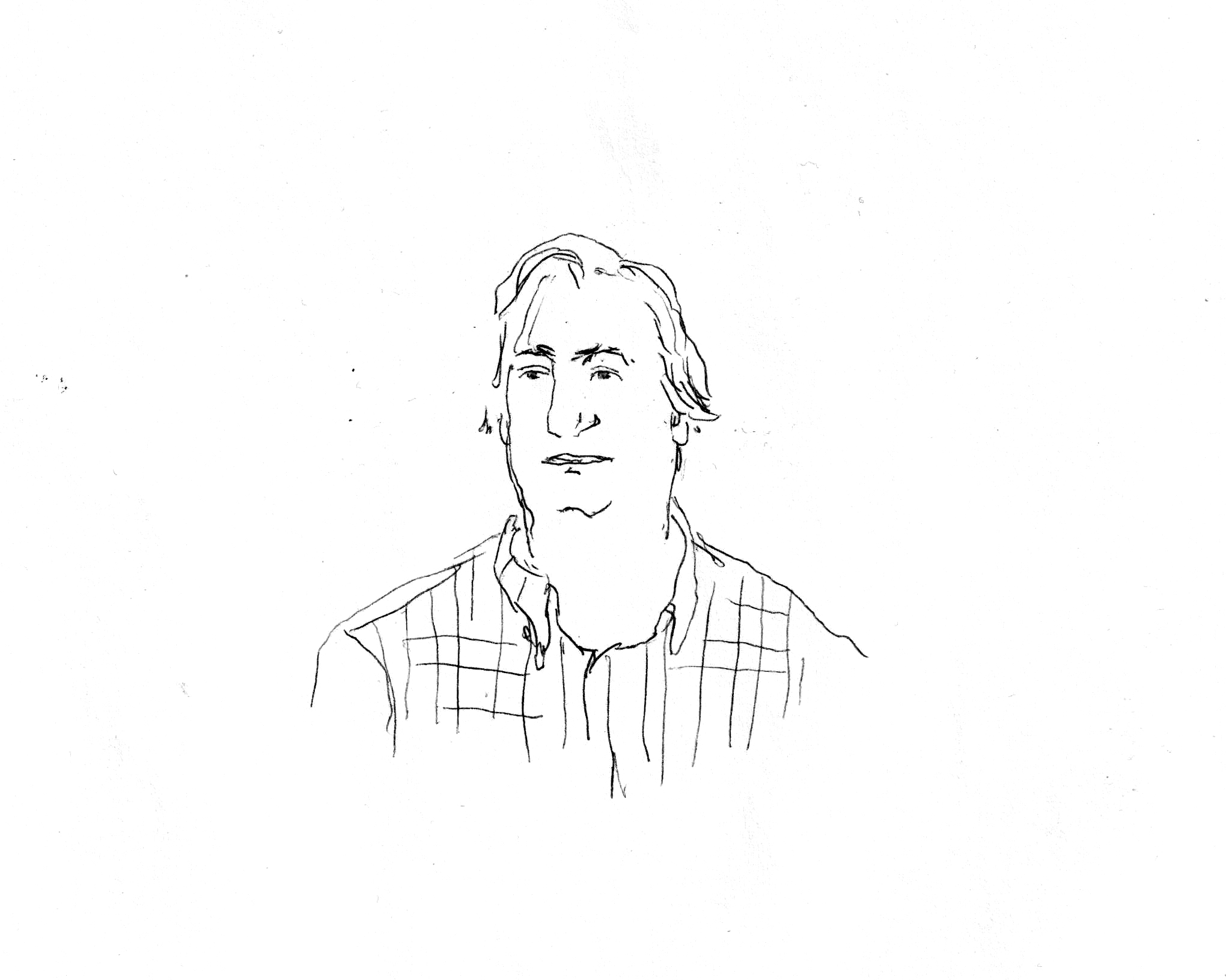 Video Artist and Projection Mapping specialist

Brian's work focuses on the transformation of environments through the manipulation of lighting and video technology. Examples of work include installations at Winter Lights Festival London, and Galway Arts Festival, as well as large scale Projection Mapping work on iconic buildings around Ireland. He has also recently designed tour visuals for Franz Ferdinand (World Tour), Primal Scream (European Tour), Villagers (European Tour) and the RTE Concert Orchestra (Irish Tour w/2FM Live).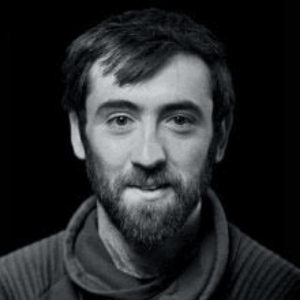 Digital Artist and Researcher, Trinity College Dublin

Tom's work is focused on the interplay of technologies and power. He has a B.Eng in Mechanical Engineering, and M.A in Digital Media, and undertook his PhD in Computer Science and Art in CONNECT. Recent activities include exhibitions, Infrastructures of Now NCAD Gallery (2018), 1967-2017 IMMA (2017-8) w/OMG; Self-Portrait SNP, National Gallery of Ireland (2017-8), and The Width of Air, Carter Rd. Mumbai and NYU Gallery Shanghai (2016) w/Stereotropic Anecdota.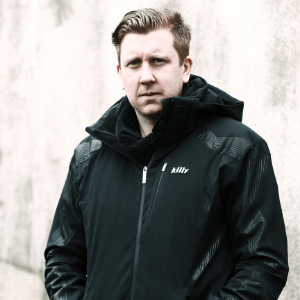 Founder of VRAI (VR & AR)
Niall founded VRAI in 2016 with a view to creating immersive, engaging stories in Virtual Reality. Coming from a background of filmmaking and visual effects, he wanted to apply skills learned over 15 years in these industries to create compelling stories in the emerging areas of VR, AR and 360 video. Niall has directed immersive media projects in Vietnam for ChildFund, in Somalia for the United Nations and of
course for a number of clients in Ireland.
Karl Caulfield is from Dublin and has been interested in the concept of virtual reality since he was a kid. He works with VRAI producing and editing VR video content. During his studies in DIT he set up a video production company with a colleague, Tick Tock Films, producing everything from music videos to short films.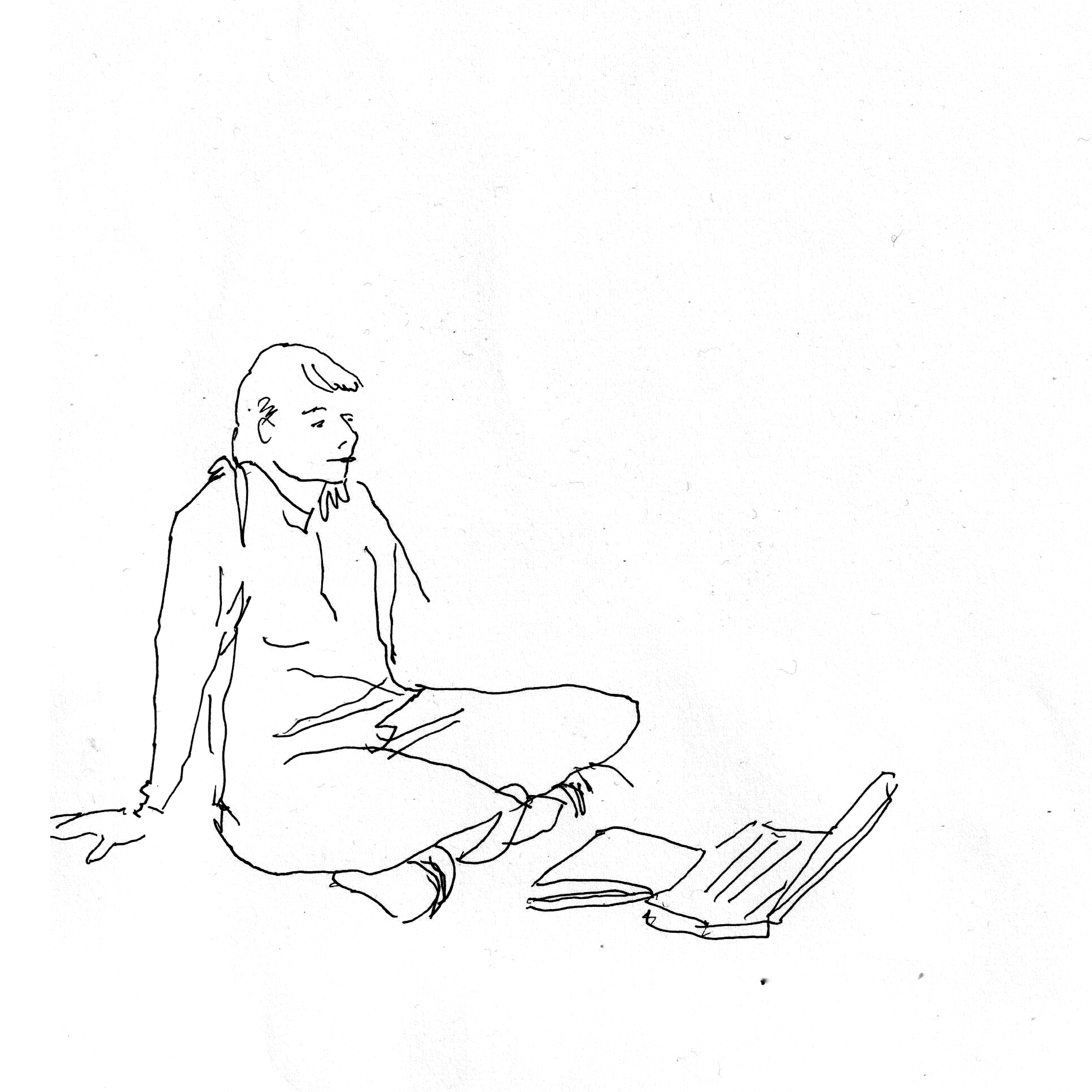 Paula is an award winning filmmaker whose work in documentary is informed by an interest in social justice, the environment, language and culture. A feature of her work is an exploration of the possibilities for visualising poetry on film and as immersive experience. In 2016 she created Ireland's first narrative-led VR 360 film, I am Galway 2020, for Galway's successful bid for European Capital of Culture in 2020. She is currently collaborating with the Belgian poet and filmmaker Maxime Coton on an immersive piece called Living Pages, 'a poem born and rendered in VR', incorporating the work of VR Artist and virtual sculptor Jamil Medhaoui. Paula's work has been shown at the Irish Film Institute in Dublin; Female Eye Film Festival Toronto; Irish Film Festival Sydney; Screen4All 360 Film Festival Paris and many more.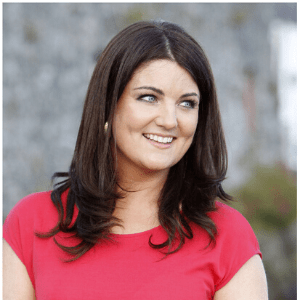 Founder & Director of Digital Marketing Agency Lorg Media
Loretta has a background in TV, Film, Radio & PR. Her company Lorg Media works to experiment, gain expertise and produce new ways of entertaining, educating, and communicating through the use of video, photography & online interactivity. Lorg Media have worked with numerous companies in entertainment, education and the arts in Ireland, including TG4 (National TV broadcaster), Baboró International Arts
Festival for Children, TechSpace and National University of Ireland, Galway.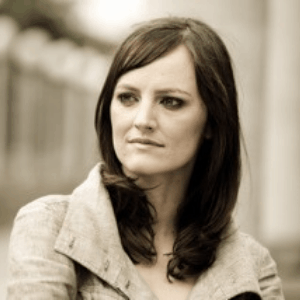 Cultural manager and grant writer / Slovenia
Barbara is a cultural manager and grant writer. Her focus is on EU centralised funding programmes, e.g. Horizon 2020 – SME Instrument Phase 1&2, Culture/Creative Europe, Fundamental Rights and Citizenship/Europe for Citizens, Progress and others. She demonstrates a 100% success rate in grant applications to the Culture/Creative Europe programme for the time period 2008–2018. She holds a MA degree in European Politics and Administration from the College d'Europe in Bruges, Belgium, and is currently pursuing a PhD degree in Business Administration and Management at the University of Primorska in Koper, Slovenia. Barbara will join the international group of artists at each of the incubators, helping them to refine their project ideas and to develop project funding applications.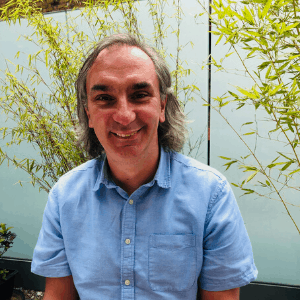 Senior Relationship Manager of Arts Council England / UK
Adam Jeanes is Senior Relationship Manager for Music at the Arts Council England, the national public funding and development agency for the arts, museums and culture in England, where he funds a wide range of artists and organisations classical music and opera, jazz, hip-hop, grime, garage, folk, world music and contemporary music in London. He has 25 years of international experience as a producer, consultant and trainer in both the funded and commercial sectors and has led trans-national projects in Europe and East Asia working with a wide range of dance, theatre, music and visual artists. His previous roles include Project Director for Intercult Productions, based in Stockholm, Sweden and Assistant Director at Visiting Arts (British Council, London). In the 1990s he presented festivals of Muslim, migrant and refugee culture and toured World Music bands. He has worked with large-scale outdoor music festival
events in the UK including The Green Man Festival and The Big Chill.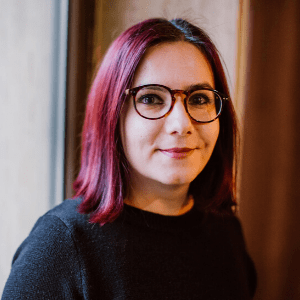 Lecturer at the University of Arts Târgu-Mureș / Romania 
Raluca Blaga read Theatre Studies at the University of Arts Târgu-Mureș and Mathematics – Informatics at Petru Maior University Târgu-Mureș between 2002 and 2007. Between 2006 and 2008, she was a part of Theatre 74's team – an independent, alternative theatre. In 2012 she defended her doctoral thesis entitled Adaptations of Tragic in Contemporary Dramaturgy and joined the teaching staff of the University of Arts, Târgu-Mureș. Her current research interests concern the relationship between performance and audience. Raluca Blaga is also the author of (Su)poziţii teatrale. sau ancore împotriva nostalgiei confortului, Eikon Publishing, 2018.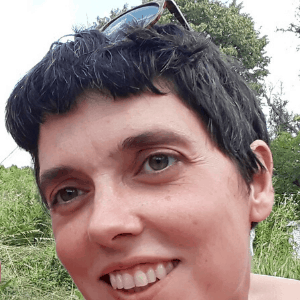 Theatre Director and Teacher at the University of Arts in Târgu-Mureș / Romania
Éva Patkó, Ph.D. is a young theatre director. She recently came back from a Fulbright semester at UC Berkeley California, where her focus was on the issue of otherness. She teaches at the University of Arts in Târgu-Mureș, Romania, and now works on contemporary plays that deal with the aspects of power.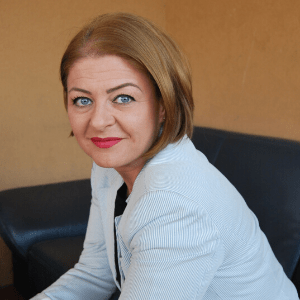 TV Senior Journalist at TVR Târgu-Mureș, Associated Lecturer within the University of Arts Târgu Mureș / Romania
Angela Precup, Ph.D. is a TV Senior Jurnalist within the regional studio of the national television, TVR Târgu-Mureș, where she produces mostly cultural shows (Cult@art, Memory of the Print, Urbane Sketches). Since 2018, she has activated as an AssociatedLecturer within the University of Arts Târgu-Mureș. Her media experience cumulates her activity within media institutions such as BBC România, Radio Contact Târgu Mureș, Antena 1 Târgu-Mureș, et. al., to which she added ten years' experience in organizational communication.