Rijeka Lab invited colaborators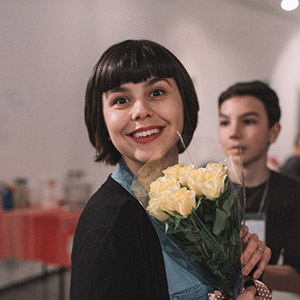 Ivana Golob Mihić has finished her MSc degree course in Art History and Informatics. During her studies, she became interested in local history and art, with the emphasis on industrial heritage and mediation of art. She participated in two internship programs, in Peggy Guggenheim Venice and in the Gallery Kortil (Department of Culture, City of Rijeka). She is currently engaged in two projects: Centre for Industrial Heritage (University of Rijeka) and Benčić Youth Council (Musagetes, Canada). She is active in giving expert tours about the history, culture, industry and art in the city of Rijeka. She is an active member of the Association Pro Torpedo and Association of Art Historians Rijeka.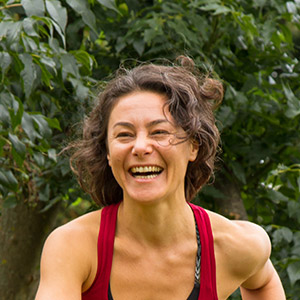 Monica Giacomin is a Movement Educator, Facilitator and Artist who's practice reflects an ongoing enquiry on human movement as an essentially specie's defining trait. Central to her pedagogy is the enabling of a process of self discovery through non-stylised and improvisational movement practices which aims to uncover the mover's innate creative possibilities, refine his/her movement skills, support the reconnecting to an embodied sense of self and better integrate humans within their natural environment.
She runs a busy Movement practice in London, regularly collaborate with Centro Teatrale di Ricerca (Venice), and has facilitated and co-created projects that demonstrate an awareness for sustainable movement practices as part of their methodology and support a holistic approach to the creative process. Most recently has participated to environmental site specific projects (Free to Move, London, 2017; Contact Nature, Italy, 2016; Tra Terra e Cielo, Italy 2016) and video dance projects (Pitch, Malta, 2017).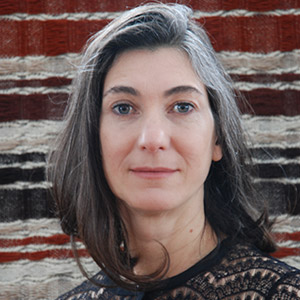 Fernanda Branco is a performer from Brazil, based in Norway since 2006. Co-relations between presence, simple actions, images with metaphors and poetic aesthetics are the foundation of Branco's work. Interested in channelling a perceptual communication between her and the viewer, while working with site-specific approaches. Branco's works are mostly designed as long durational performances. 
Branco gives workshops and lecture-performances. She is also a poet and gardener, currently attending the Master in Performance program at Norwegian Theatre Academy, where she is researching her artistic practices from an ecological and Anthropocene perspectives.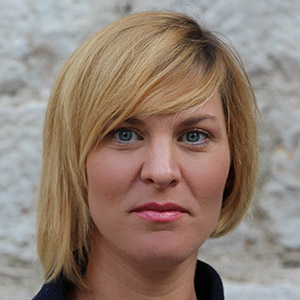 Nina Majcan Šprajc is a freelance location manager specialized in managing locations for feature films and commercials in Primorsko-goranska and Istria county. Soon after graduating Marketing communications at the Faculty of Social science in Ljubljana, she started working as a production coordinator on the shooting of Disney's feature film "Chronicles of Narnia: Prince Caspian" (2008) which was shot in Slovenia. From that point on, she realized that the everchanging dynamic of the film production is what she was always looking for. Before moving back to her hometown Rijeka, she produced numerous TV commercials for major Croatian and foreign brands and corporations, while working for the production house Pakt media Zagreb.
Since 2011 she is working as freelance location manager for Croatian and Slovenian service productions and was part of the production team on projects for EuropaCorp, Canal+; Atlantique Productions, RAI, Rowboat film, Amazon and Netflix.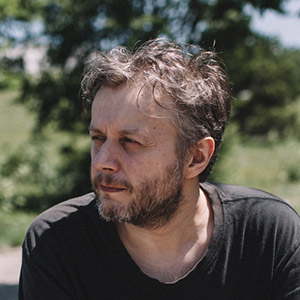 Enver Krivac (1976.) is multimedia artist from Rijeka, Croatia. He is active in the fields of literature, comic-books, music and video. His award-winning short stories collection 'Ništa za pisati kući o' ('Nothing to write home about', 2012) got on a short list for the European Literary Award in 2015. He is also the author of several other books and comic books. An active member of Rijeka's unformal literary society Ri-Lit and a teacher of creative writing with CeKaPe organization from Zagreb.
Working as a composer and producer, he scored plays, pieces and performances by author Tea Tulić (Albumče, 2014), documentarian Maša Drndić (Waiting Point, 2013), art group PoMoDoRi (Hartera in Progress, 2011 and Fenice in Progress, 2012), art organization Krila (Carte Blanche, 2012, Susreti u Kortilu, 2017, Pod pozornicom, 2017-2018, Misaona tijela, 2018 and several plays for children) and by Kabinet suvremenog plesa Rijeka (8, 2018 and Next Big Thing, 2019). With Kabinet's Next Big Thing he performed at Dani suvremenog plesa Zagreb and at Monoplay festival in Zadar, both in 2019.
He is a co-author and producer in Rijeka's long lasting musical collective Japanski Premijeri. He is also collaborating as a graphic artist with Rijeka's recording artists My Buddy Moose and with many others as a lyricist.